1812
Unabridged Audiobook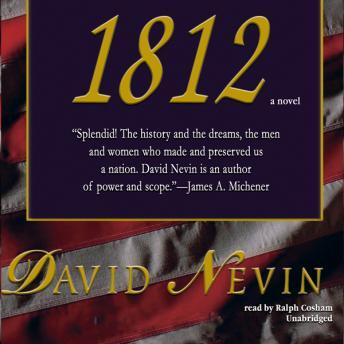 Duration:
20 hours 15 minutes
Summary:
From the author of the New York Times bestseller Dream West comes this vivid historical novel about the dawn of America and the personalities that shaped it.
Only three short decades after the revolution that created the young republic, a deeply divided America would be drawn into war once again. The war of 1812 would either make America a global power sweeping all the way to the Pacific-or break it into small pieces bound to mighty England. The principal actors in this drama were President James Madison and his beloved Dolley, General Andrew Jackson and his Rachel, and the young military talent Winfield Scott. From the White House, to the southern woodlands haunted by British-backed Indians, to the war's most celebrated battle in New Orleans, their courage and determination would shape America's destiny.
Finely tuned writing, vivid characters, and attention to historical detail make this a novel not to be missed.
Genres: