Confessions of a Dangerous Mind Movie-Tie In: An Unauthorized Autobiography
Abridged Audiobook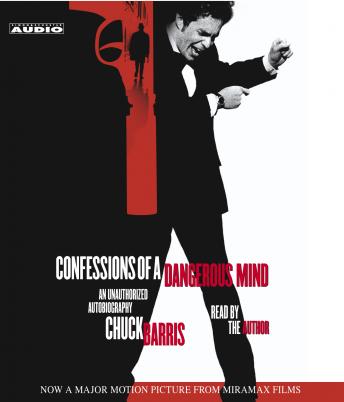 Duration:
5 hours 0 minutes
Summary:
AN OUTRAGEOUS AUTOBIOGRAPHY PUBLISHED TO COINCIDE WITH THE MIRAMAX FILM STARRING DREW BARRYMORE, GEORGE CLOONY, AND SAM ROCKWELL, DIRECTED BY GEORGE CLOONY
Suspense, excess, danger and exuberant fun come together in Chuck Barris' unlikely autobiography -- the tale of a wildly flamboyant 1970s television producer, better known as the infamous host of The Gong Show. What most people don't know is that Barris allegedly spent close to two decades as a decorated covert assassin for the CIA.
Barris, who achieved tremendous success as the creator and producer of hit TV game shows such as The Dating Game and The Newlywed Game, claims to have joined the CIA as an agent in the early 1960s, infiltrated the Civil Rights movement, met with militant Muslims in Harlem, and traveled abroad in order to kill enemies of the United States.
Confessions of a Dangerous Mind is now a movie directed by and starring George Clooney, with Sam Rockwell as the author, but the original story is wild and gripping, spiced with intrigue, sex, bad behavior and plenty of great one-liners. It is destined to become a classic.
Genres: