Survive the Night
Unabridged Audiobook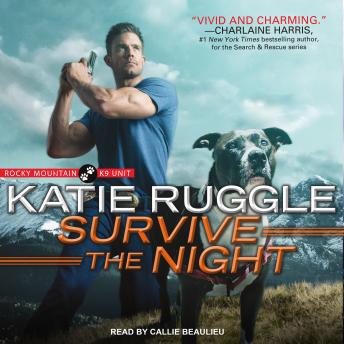 Duration:
11 hours 3 minutes
Summary:
K9 Officer Otto Gunnersen always had a soft spot for anyone in need. As Monroe's very own Dr. Doolittle, he dedicates himself to rehabilitating the injured souls that cross his path-but for all his big heart, he's never been in love.

Until he meets Sarah Clifton's haunted eyes. Until he realizes he'll do anything to save her.

All Sarah wants is to escape a life caught between ambitious crime families, but there's no outrunning her past. Her power-mad brother would hunt her to the ends of the earth . . . but he'd never expect Sarah to fight back. With Otto and the whole of Monroe, Colorado, by her side, Sarah's finally ready to face whatever comes her way.
Genres:
2 of 2 people found this review helpful.