Bare-Faced Messiah: The True Story of L. Ron Hubbard
Unabridged Audiobook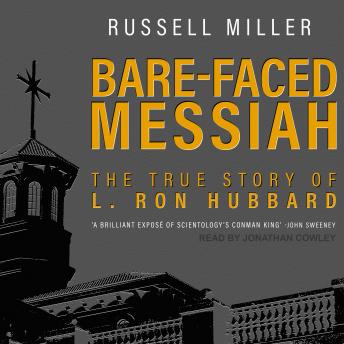 Duration:
18 hours 51 minutes
Summary:
How did an obscure science fiction writer become one of the world's most notorious religious leaders?

Bare-Faced Messiah tells the extraordinary story of L. Ron Hubbard, a penniless science fiction writer who founded the Church of Scientology, became a millionaire prophet, and convinced his adoring followers that he alone could save the world.

According to his 'official' biography, Hubbard was an explorer, engineer, scientist, war hero, and philosopher. But in the words of a Californian judge, he was schizophrenic, paranoid, and a pathological liar. What is not in dispute is that Hubbard was one of the most bizarre characters of the twentieth century.

Bare-Faced Messiah exposes the myths surrounding the fascinating and mysterious founder of the Church of Scientology-a man of hypnotic charm and limitless imagination-and provides the definitive account of how the notorious organization was created.
Genres: