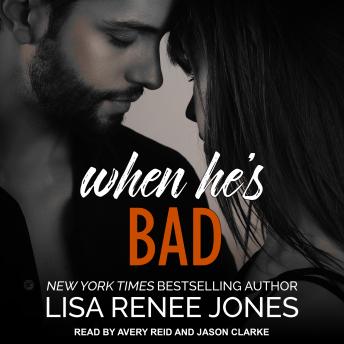 When He's Bad
Unabridged Audiobook
Duration:
5 hours 42 minutes
Summary:
The second book in a Walker Security trilogy featuring Adrian Ramos . . .

He was dirty. That's how Priscilla met him. She was all about just how dirty he was and, in fact, had to be. Now, he's just plain bad. When you cross a man like Adrian Ramos, you find out just how bad he can be. Priscilla started out as an enemy, became a lover, and now, she is his obsession.

Lies. Secrets. Enemies that appear they are friends. The passion and danger just won't stop coming.

Contains mature themes.
Genres: