A-Rod
Abridged Audiobook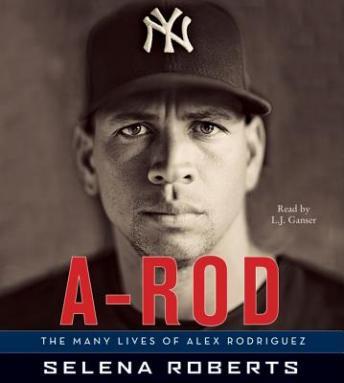 Duration:
6 hours 17 minutes
Summary:
Alex Rodriguez is the highest-paid player in the history of baseball, a once-in-a-generation talent poised to break many of the sport's most hallowed records. In 2007 he became the youngest player, at 32, ever to hit 500 home runs, solidifying his status as the greatest player in the modern game, and months later he signed a contract that would keep him with the Yankees through the end of his career.

His reputation changed drastically in February 2009 when Selena Roberts broke the news in Sports Illustrated that A-Rod had used performance-enhancing drugs during his 2003 MVP season with the Texas Rangers. Her report prompted a contrite Rodriguez to admit illegal drug use during his 2001'2003 seasons with the Rangers, who had signed him to the most expensive contract in Major League Baseball history.

Although he admitted to three seasons of steroid use, the man teammates call 'A-Fraud' was still hiding the truth. In the first definitive biography of Alex Rodriguez, Roberts assembles the strands of a bizarre and extraordinary life: from his boyhood in New York and the Dominican Republic through his near-mythic high school career and fast track to the big leagues, the whole of A-Rod's career mirrors the rise and fall of the steroid generation.

In A-Rod, Roberts captures baseball's greatest player as a tragic figure in pinstripes: the man once considered the clean exception of the steroid generation revealed as an unmistakable product of its greed and dissolution.
Genres: