Almost a Celebrity - A Lifetime of Night-Time
Abridged Audiobook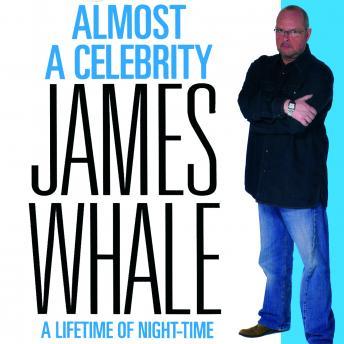 Duration:
4 hours 42 minutes
Summary:
Forget the wannabes. Discount the twenty-something reality-TV stars. Here, for a change, is the story of someone who's actually lived a life... and it makes for one hell of a listen.

'Almost a Celebrity' is the no-holds-barred autobiography of radio megastar James Whale, a man who, for over thirty years, has never been afraid to say the unsayable. Written (and now spoken) in his typically deadpan style, 'Almost a Celebrity' charts James' rise to the top ' with plenty of trademark rants along the way ' from his Surrey childhood, where he avoided school by hanging out in Soho strip joints, through his humble beginnings in local radio, via the eponymous TV which made his name, to his current status as late-night king of the airwaves. Whether discussing his encounters with celebrities or his involvement in tabloid scandals, the book is crammed with extraordinarily frank revelations. There are also unexpected twists: James' former career as an international spy and a dark family saga that brought him into contact with a hit man.

Yet James is no stranger to controversy. His outspoken opinions have led to numerous TV and radio watchdog enquiries, death threats and even his arrest. In 2000, he confronted his toughest opponent so far, when he was diagnosed with cancer and given only months to live.

An inspiration to millions, James Whale is a genuine man of the people. And ' as usual ' there's no stoppign him from telling his story in his own engaging, inimitable way. Although slightly abridged, this audio edition contains brand new asides and off-the-cuff additions from James in the studio ' nothing less than you'd expect from the radio master!
Genres: