Amazing Animals! Songs & Stories for Children
Unabridged Audiobook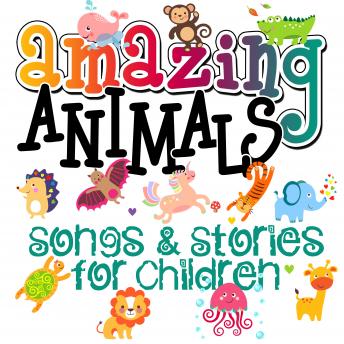 Duration:
2 hours 4 minutes
Summary:
Delight in a collection of children's animal stories performed by our favourite celebrities. From a fantastic edition of The Three Little Pigs, read by the brilliant comedian, writer and actor Rik Mayall, to the incredibly captivating Look, Listen and Learn (With the Animals) told by the renown Bill Oddie, and many, many more...

This collection includes:

Three Little Pigs (Rik Mayall);
Look, Listen and Learn With the Animals, Spikey and Spiney and Prickly (Bill Oddie);
The Hare and the Tortoise (Bobby Davro);
Wild Animals to the Rescue (Terry Nutkins);
Creep Little Mouse (Dame Judy Dench);
Get Me Out of the Jungle Book (David Van Day);
The Farmers in His Den (Julia McKenzie);
Goldilocks and The Three Bears (Phillip Schofield);
Marvin the Pussycat (Mungo Jerry);
Baa Baa Black Sheep (Sarah Greene);
I Went Out to a Farm One Day (Robert Howes);
Beepo Bear (Anita Harris);
When the Red Red Robin (Simon Firth);
Sooty and Co in the Rainforest (Richard Cadell);
The Story Of The Squirrel of Wirral, A Polar Bear Called Pete, The Story Of Belling The Cat, Gerald The Giraffe and The Story Of The Ugly Duckling (Brenda & Robin Markwell).
Genres: