The Amber Road, The: The History and Legacy of the Ancient Trade Network that Moved Amber across Europe
A free trial credit cannot be used on this title.
Unabridged Audiobook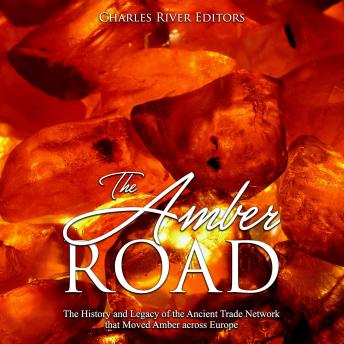 Duration:
1 hours 17 minutes
Summary:
International trade in the ancient world was a more intricate and far-reaching system than many have been led to believe. The Silk Road and the Incense Trade Route have been heavily investigated in recent decades, but the Amber Road trade network dominating northern Europe has been given far less attention. Amber, the hardened sap of prehistoric trees, has washed up on Baltic shores for generations, and though it had little value to the locals beyond religious symbolism and aesthetic beauty, they learned that foreign civilizations would pay massive sums for the beautiful substance.
Though written sources are scattered and tend to come and go depending on the civilization involved, much has been written by ancient authors, particularly of Greek and Roman origins. More importantly, archaeologists have traced the spread of amber through the discovery of pieces with specific chemical construction, linking it back to the Baltic region. Once thought to have mainly been exported to Rome, Baltic amber has also been found in Mycenaean Greece, Egypt and Syria, though perhaps not surprisingly, it was Roman demand that formed the height of the amber exchange.
Perhaps even more interesting than the movement of the amber is regarding shifting trade operations from government controlled systems to private merchant enterprises to monopolies of guilds and orders, a return to government control, and finally, the selling of the trade to individual countries. It is a fascinating microcosm of changing political and governmental landscapes through millennia of change and development in northern Europe and the wider ancient Mediterranean world. 
Genres: