Antarctica - The Last Frontier
Unabridged Audiobook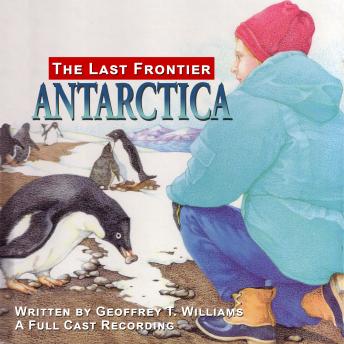 Duration:
0 hours 44 minutes
Summary:
Antarctica is a land of extremes: the coldest, highest, flatest, and most dangerous place on Earth.
Join Jon Michaels and his marine-biologist mother as they battle the 60-foot storm seas around Cape Horn on their way to Antarctica. Near Palmer Station, Jon enjoys an outdoor bath in volcano-heated water. Then he scuba dives in the cold, clear waters off McMurdo Station before braving a deadly whiteout flying to the South Pole. On his extraordinary journey, Jon learns some hard lessons: hold your nose near the elephant seals, watch out for the skuas and killer whales, and how to tell if a penguin wants to be your mate!

It's a voyage of discovery above and below in this enchanting frontier, filled with drama, history, wonderful sounds, and music.
Genres: