BDSM - THE DOM & SUB PLAYBOOK: Domination and Submission Erotica Series - Sex Games, Cuckolding, Bondage, Sadomasochism And Discipline
A free trial credit cannot be used on this title.
Unabridged Audiobook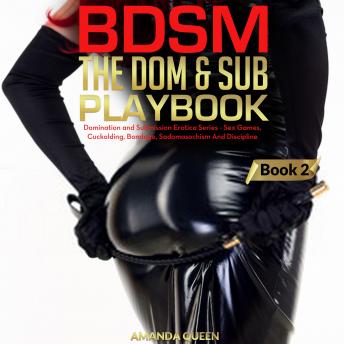 Duration:
3 hours 17 minutes
Summary:
BDSM something that you have always wanted to try but never had the courage or knowledge?Are you looking for sexual encounters that will delve inside your most intimate fantasies?
Learn about BDSM activities, bondage, toys, groups, protocols, and safety!


This audiobook is a must for anyone curious about non-traditional relationships within a fetish culture context, with in-depth on dominants, submissives, switches, primals, and their relationship dynamics.


This guide will get you started and keep you going...


Get this audiobook now!
Genres: