Beauty Tips: 55 Tips on Natural Skin Care, Attractiveness, Makeup, and Looking Younger for Women
Unabridged Audiobook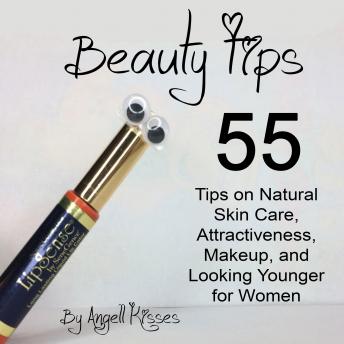 Duration:
0 hours 52 minutes
Summary:
The best and cheapest tips and tricks you can think of! 

These beauty hacks can make a big difference in the way you look. There are tips about your body, your face, your hair, and some ways to cut the costs and be a cheapskate about your products. Ladies, you are lucky to come across this audiobook.

You will learn:


- How to use coconut oil, Aloe Vera, or oats to your advantage
- Ways to rejuvenate the skin
- Practical tips to increase your attractiveness in many different aspects
- Weight loss truths and myths debunked
- Reasons why simple behavioral changes can make you more appealing to the other gender
- Clever shortcut hacks to keep the waves in your hair or create shampoo from scratch 
- Facts about colors, dressing up, and profiling
- And much more

Are you curious about the rest of the information and these 55 tips mentioned in this book? Then get this audiobook now!
Genres: