Behind Closed Doors
Unabridged Audiobook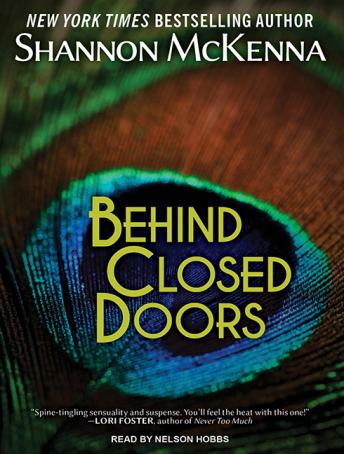 Duration:
15 hours 38 minutes
Summary:
Surveillance expert Seth Mackey knows everything about the women that his millionaire boss toys with-and tosses aside. Raine Cameron is something different. Night after night, Seth watches her on a dozen different video screens. Raine is pure temptation, but Seth has something more important to take care of first.


Seth is convinced that his boss, Victor Lazar, is responsible for his half-brother's murder. He cannot put his secret investigation at risk, but he can't stop wanting her-craving her-and soon he knows he can't let Victor have her. For Raine may be Victor's next victim...


Raine knows she's being watched-but no one can see the secrets in her heart. She has reasons of her own to seek revenge on Victor Lazar, and she will, despite her fear-and the distracting presence of Seth Mackey. Though Raine has little experience with men, she offers her body to him, surrendering totally to his ruthless desire might well push her beyond all emotional limits-and beyond fear itself.
Genres: