Betwixt: A Beechwood Harbor Collection
Unabridged Audiobook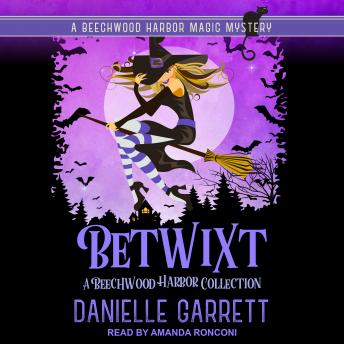 Duration:
7 hours 37 minutes
Summary:
Don't miss a single magic moment!

Betwixt is a collection of the in-between. Catch up with Holly and Scarlet in these stories of the mischief and mayhem they get themselves into while you wait for the next full-length novel.

Stories include:

- 'A Witch of a Day'

- 'Cats, Bats, and Talking Hats'

- 'Good Gravy! Thanksgiving at Beechwood Manor'

- 'Along Came a Ghost'

- 'The Ghost Hunter Who Saved Christmas'

- 'A Witch's Best Friend'

- 'Undercover Wolf'

One town. Two leading ladies. More magic than you can shake a wand at. Welcome back to Beechwood Harbor.
Genres:
1 of 1 people found this review helpful.