The Boat of a Million Years
Unabridged Audiobook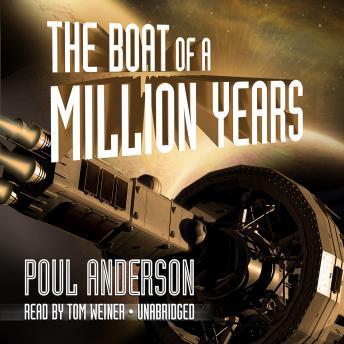 Duration:
20 hours 18 minutes
Summary:
Others have written science fiction on the theme of immortality, but in The Boat of a Million Years, Poul Anderson made it his own. Early in human history, certain individuals were born who live on—unaging, undying—through the centuries and millennia. This story follows them over two thousand years, up to our time and beyond—to the promise of utopia and to the challenge of the stars.
As time goes on, these unique individuals must learn to cope with—and hide—their true nature. Facing suspicion by the mortals around them, they become wanderers, disconnected even from their families. But hope lies ahead.
A milestone in modern science fiction and a New York Times Notable Book when first published in 1989, this is one of a great writer's finest works.
Genres: