Bottoms Up - A collection of four erotic stories
Abridged Audiobook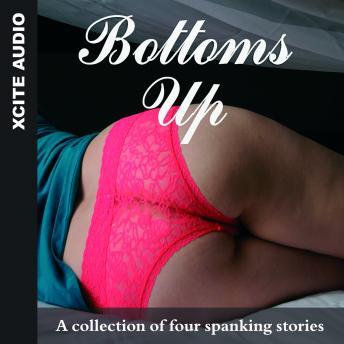 Duration:
1 hours 6 minutes
Summary:
A collection of four erotic stories with mixed spanking themes.

Bottoms Up ' Kristina Wright
It was Shelley and Ethan's fourth date. In her mind it was the sex date and she had it all planned out. Dressing to kill and looking to skip dessert. But Ethan has other ideas and thinks she needs to be punished for thinking he would be so easily seduced.

The Guardian Angel ' Carole Archer
Struggling to get over the loss of her husband, Sarah contemplates quickening her path to join him. Who will ever manage to complete her as he had with his firm hand? It takes the intervention of Andrew to ensure that she learns that gone does not mean forgotten.

Rubious ' Marissa Moon
It's strange how life can turn full circle. I was a teenage goth girl who ended up as a professional Domme , jaded by life and looking to kill my ex-husband. Instead life gave me Svetlana, a parody of my younger self to discipline as I once had been.

The Confidante ' Roger Frank Selby
When Lord Underhill comes across a young woman trespassing on his property he feels mildly affronted. Her near-naked state of undress proves an unwelcome distraction and he feels that he should punish her in the manner of times gone by but just who is being punished?
Genres: