Bravelands: Broken Pride (Bravelands, Book 1)
Unabridged Audiobook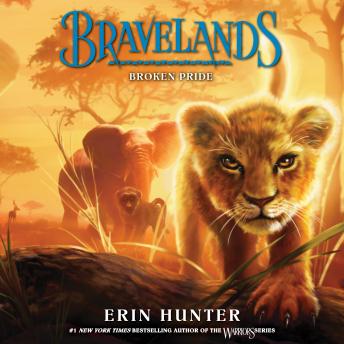 Duration:
9 hours 24 minutes
Summary:
Heed the call of the wild with the exhilarating new series from Erin Hunter




A lion cast out from his pride.

An elephant who can read the bones of the dead.

A baboon rebelling against his destiny.

Together, they must heed the call of the wild.

For generations, the African plains have been ruled by a strict code: only kill to survive. But treachery lurks in the unlikeliest of places, and some animals will stop at nothing in their thirst for power. When an unthinkable act of betrayal threatens to shatter the long-standing peace, three young animals--a lion, an elephant, and a baboon--are thrust together in an epic battle for survival. The fragile balance between hunters, scavengers, predators, and prey now rests in the paws of these unlikely heroes, each with something to gain--and everything to lose.

The exhilarating new series from the New York Times bestselling author or Warriors.
Genres: