Breath of Fire
Unabridged Audiobook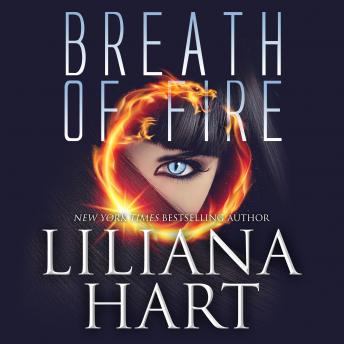 Duration:
10 hours 30 minutes
Summary:
Born to be mates...destined to be enemies.


Since the Banishment, Rena has become the Drakán Enforcer, cleaning up the messes her dragon brethren make in order to keep their presence in the human world hidden.


When a group of rogue Drakán begins killing dragons who refuse to join the army of the Destroyer - the dragon they believe will become their true king - Rena has no choice but to take action.


Special Agent Noah Ford appears, seemingly out of nowhere, to offer his assistance and protection. Protection, from a human? Hell, no. But something about him draws her hypnotically, erotically close. Some secret he refuses to reveal.


Every clue Rena uncovers indicates Julian, leader of one of the five clans, is the Destroyer. But when she confronts Julian, the blue mating fire - a phenomenon that hasn't been seen since the Banishment - engulfs them both.


Burning with need for two very different men, Rena must choose to kill the one destined to be her mate. Or see her people's dreams of home turned to a pile of ashes.
Genres: