Cancer Free, Third Edition
Unabridged Audiobook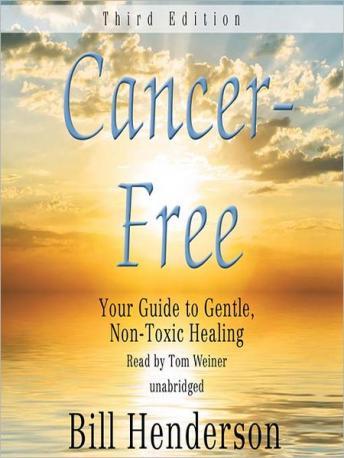 Duration:
8 hours 43 minutes
Summary:
Cancer-Free is the untold story of an antioxidant breakthrough known to shrink tumors and force cancer of all kinds into remission. And you don't need a doctor to get it.
A cancer diagnosis always causes fear. Most of us have seen relatives and friends destroyed by conventional cancer treatment. Now, thanks to a new wealth of information, you can heal cancer using natural, nontoxic substances that work. What you need is a guide to cut through the jungle of information. This book provides that guide. The author is not a medical professional but a researcher who has been refining this information for over eight years, using feedback from real cancer survivors about what worked for them. At least 1,500 of the cancer patients he has counseled have recovered using his information. The self-treatments he recommends are harmless enough that you can start them immediately, and if you choose to pursue conventional cancer therapy, they will not interfere with that treatment but will help to offset its side effects.
"Cancer is not a disease," says Bill. "It is a reaction to what your body has experienced. Reverse that cause and the cancer goes away. Continue what you did to reverse it and it stays away."
Bill's mission to help cancer patients heal started with his experience with his former wife, Marjorie. Her ovarian cancer was treated with conventional cancer treatment from 1990 to 1994, when she died. Bill is convinced that the treatment killed her. He wants to help as many people as possible avoid her fate.
Genres: