Change Your Questions, Change Your Life: 10 Powerful Tools for Life and Work, 2nd Edition, Revised and Expanded
Unabridged Audiobook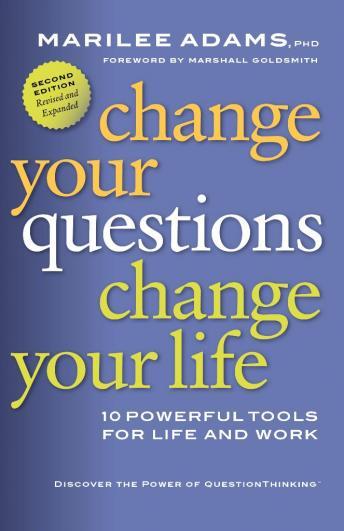 Duration:
4 hours 45 minutes
Summary:
Transform your attitude, take action, and get results!
Questions are at the core of how we listen, behave, think,and relate-as individuals and organizations. Questions push us into newterritories, and the future begins with our thinking.
In Change YourQuestions, Change Your Life, Dr. Marilee Adams introduces "QuestionsThinking,"an easy-to-use methodology that stimulates innovation, acceleratesproductivity, and creates more rewarding relationships. As an executivecoach and organizational consultant, Dr. Adams shows listeners how to discoverthe questions that help evoke breakthrough thinking and desired newresults.
Genres: