Chosen Forever
Unabridged Audiobook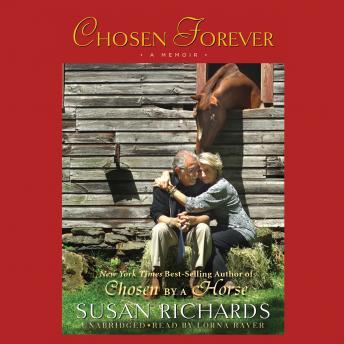 Duration:
8 hours 57 minutes
Summary:
When Susan Richards adopted an abused horse rescued by the local SPCA, she didn't know how Lay Me Down's loving nature would touch her heart—and change her life.
For more than a decade she had aspired to be a published writer but it was only with the memoir she wrote to honor Lay Me Down that she achieved this goal.
The book led to a book tour in the course of which Susan reconnected with family and friends from who she had cut herself off. She had given up on romance, but at the second reading of her tour she encountered the man who had sold her his house twenty-four years earlier, a world famous photographer, Dennis Stock. Despite her many qualms about age and intimacy, they fell in love.
Genres: