Couponing: Secret Hacks to Save Thousands on Shopping
A free trial credit cannot be used on this title.
Unabridged Audiobook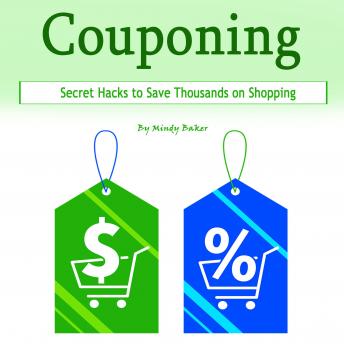 Duration:
0 hours 52 minutes
Summary:
Ready to save money? Ready to get all those special discounts?! 

Thousands of companies, including the big ones, hand out coupons for all kinds of items. And a lot of people miss out by neglecting them. A few fanatics get thousands of dollars worth of groceries for only a few hundred bucks, and others just find the occasional deal they like. How far are you willing to go? Would you really spend some extra time researching the matter to live life to the fullest without spending all kinds of money? 

The couponing strategies in this audiobook are real. The idea is not too good to be true. Couponing can help you get so much out of life that you barely have to make a living. But you have to know what you're doing, or you'll go about it all wrong. Some prices may seem like good deals, but companies or brands are just cranked up the price to make something look like a discount. Others just try to suck you into their store to have you buy more (since you're there anyway). A clever tactic when becoming a super couponing shopper helps. That's why this audiobook was put together. You will learn about:


- Which coupons are often good deals.
- How to beat the marketing strategies unleashed upon you and get the most bang for your buck every single time.
- How to organize coupons and not go insane with a stack of cut out pieces of paper.
- Online coupons and the benefit of having Internet on your phone to find a deal while you are shopping.
- Routines, examples, and super tricks to combine coupons, save time, and walk out of the store with a load of groceries for almost nothing.
- And much more!

You cannot stay in the dark and be unaware of all the deals around you. You simply have to take initiative to become financially free without being a doctor or lawyer. Taking the time to use coupons effectively pays off. Begin now by listening to this audiobook! 
Genres: