Dancing in my nuddy pants
Unabridged Audiobook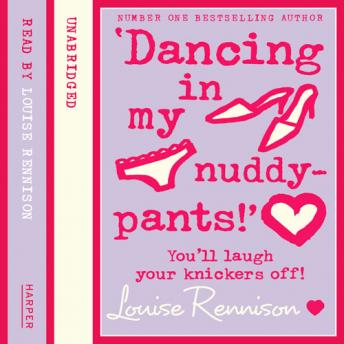 Duration:
3 hours 35 minutes
Summary:
READ BY LOUISE RENNISON. Brilliantly funny, Louise Rennison's reads her fourth book 'Dancing in my nuddy pants'.


'Yeah… a snogging fest.'
'Sacré bleu!'
Jas looked like she was thinking which is a) unusual and b) scary.
I said, 'But then this weird thing happened. He had his hands on my waist, standing behind me.'
'Oo-er…'
'D-accord. Anyway, I turned round and he sort of leaped out of the way like two short leaping things.'
'Was he dancing?'
'No… I think he was frightened of being knocked out by my nunga-nungas…'
Then we both laughed like loons on loon tablets (i.e. A LOT).


Enjoy the vair hilarious exploits of Georgia and her pals in this special bumper 2-in-1 edition.
Genres: