Dark Justice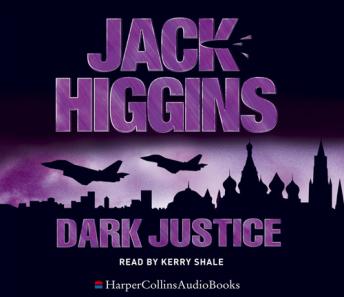 Duration:
2 hours 45 minutes
Summary:
A fabulous all-new contemporary thriller from the master of the genre – the author of the international bestsellers Midnight Runner, A Fine Night for Dying and Bad Company.


Read by Rupert Penry-Jones.


Sean Dillon is back in another heart-stopping, adrenalin-laced adventure


When the president's right hand men foil a plan to assassinate him. Sean Dillon is called upon to trace the would-be killer's history


It appears the assassin is British with Muslim connections, and suddenly Dillon is on a trail that leads him to England, Russia and Iraq, where he prepares for the deadliest challenge of his life.


The Jack Higgins name is synonymous with action, pace and breath-taking suspense. He has sold over 250 Million copies of his novels and remains one of the world's best-selling writer's of thriller fiction.
Genres: