Dark Mist Rising: The Soulvine Moor Chronicles, Book Two
Unabridged Audiobook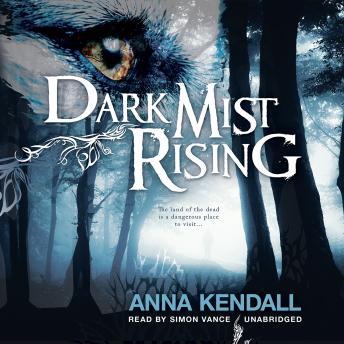 Duration:
10 hours 30 minutes
Summary:
Sometimes a choice between life and death is no choice at all…
Whether it's a curse or a blessing, the fact remains: whenever Roger is in enough pain he can cross over to the Land of the Dead and speak to the people there. It's an unexpected gift—and one that, throughout Roger's life, has been taken advantage of by his violent uncle; the mysterious, malign Soulviners performing their dark magic on Soulvine Moor; and even by a queen, fighting for her queendom with every possible weapon she can find.
But not anymore. The dangerous life of queen's fool is behind him, young Princess Stephanie sits on the throne, and Roger is living a life of his choosing. He, Maggie, and Jee have a small, out of the way, increasingly prosperous inn, supported by their hard work. It's a simple, industrious life—and it's about to be destroyed.
The war is not over. The savage invaders are back. And they're looking for the boy who killed their leader. They're looking for Roger.
Genres: