Dead Last: A Maddie Arnette Novel
A free trial credit cannot be used on this title.
Unabridged Audiobook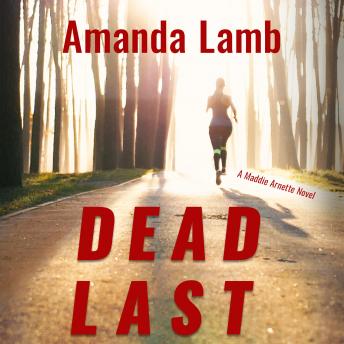 Duration:
8 hours 7 minutes
Summary:
Maddie Arnette traded in her hard-news crime reporting hat for a simpler and gentler life after her husband died tragically leaving her the single mother of twins. While covering animal stories gave her the joy of telling sweet, heroic stories about puppies that rescued lost children and cats that traveled hundreds of miles to find their owners, her lifelong addiction to the dark side of journalism, honed through habit and years of visiting crime scenes and meeting sources in dark alleys, continued to tug at fringes of Maddie's brain.
When Suzanne Parker falls to the pavement in front of Maddie during the Oak City Marathon in her small North Carolina city, Maddie assumes it's an accident. But then Suzanne whispers words that make Maddie's skin go cold and sends her crime-fighting antenna into high gear—my husband is trying to kill me.
Maddie's personal experience with domestic violence in her family growing up in New Jersey connects her to Suzanne in a way that she can't control. Soon, Maddie's allegiance to protecting her new friend and discovering the truth about Suzanne's husband becomes an obsession, one that leads her down a dangerous path where her past and deception intertwine. When someone turns up dead, Maddie finally realizes she is all in again when it comes to crime reporting, but this time she may be in over her head.
Genres: