Decidedly with Baby: By the Bay, Book 2
A free trial credit cannot be used on this title.
Unabridged Audiobook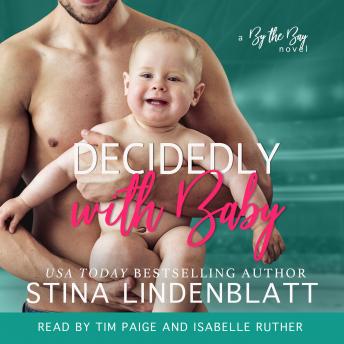 Duration:
7 hours 57 minutes
Summary:
One-Night Stand Rule #1: always check the condom's expiry date.

Oops.

 

As a career-orientated woman, I have a plan, and being a mom is not part of it. My not-quite-a-fairy-tale childhood involved being brought up by thirty nannies (yes, thirty!), so what the heck do I know about being a mother anyway?

Yes, the news about Granny dying is a surprise. But not as much as what happens after, when I have hot sex with Mr. No Commitment himself, Josh Hoffer, as a way to deal with the grief.

Is it worth it? Definitely.

Or at least it seemed so at the time.

****

I have no room in my life for a family or steady girlfriend. My hockey career comes first. Life is tough when you're on the road more times than you're not.

Besides, what do I know about diapers and baby yoga and fairy-tale princesses?

When Holly Whittaker, with her sexy Aussie accent and mile long legs, wants to blow off a little steam after receiving bad news, hell if I'm saying no. She's my friend, and friends help friends in need.

But sex is never without consequences. And now we need to figure out how to find room in our hearts for each another—plus one.
Genres: