DreamCatching: An Orchard Hayloft
Unabridged Audiobook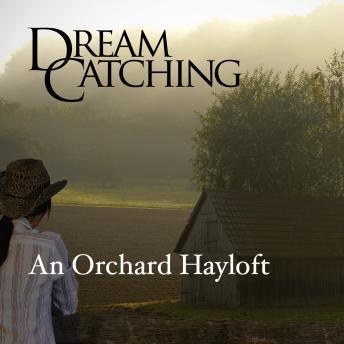 Duration:
0 hours 22 minutes
Summary:
DREAMCATCHING ' GUIDED MEDITATIONS TO HELP YOU RECONNECT WITH YOUR DREAMS, REKINDLE YOUR CONFIDENCE AND REIGNITE YOUR PASSIONS
A collectable series of inspirational, meditative mind journeys, these voice-guided audio dreamscapes with music provide a combination of effortless entertainment and relaxation.
Stories in which you are the leading character, these positive creative visualizations begin by guiding you to a blissfully relaxed state of mind before taking you to explore imagined places and identities ' allowing you to return feeling revitalized, refreshed and inspired. There's a DreamCatching story for every mood!
Studies suggest that this kind of guided daydreaming can boost your morale, improve creativity and reduce stress. Let DreamCatching help you harness the power of your imagination today!

An Orchard Hayloft
Escape to a tranquil, idyllic hayloft! This is a dream for any time total, blissful relaxation is needed; an ideal dream to catch at the end of your day, or perhaps before bedtime, to prepare for sound and restful sleep.
Genres: