Dreamland
Unabridged Audiobook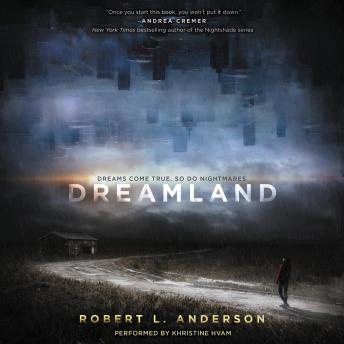 Duration:
9 hours 0 minutes
Summary:
From immensely talented debut author Robert L. Anderson comes a stunning, complex, and imaginative story about the fine line between dreams and reality that will appeal to fans of Maggie Stiefvater's The Raven Cycle.

Odea Donahue has been able to travel through people's dreams since she was six years old. Her mother taught her the three rules of walking: Never interfere. Never be seen. Never walk the same person's dream more than once. Dea has never broken the rules.

Then a mysterious new boy, Connor, comes to town. For the first time in her life, Dea feels normal. But both Dea and Connor have secrets, and as she is increasingly drawn to Connor's dreams—and nightmares—the boundary between worlds begins to deteriorate, putting everyone she loves in danger.
Genres: