Dynamic Intuition: Creating a Joyous and Successful Life
Abridged Audiobook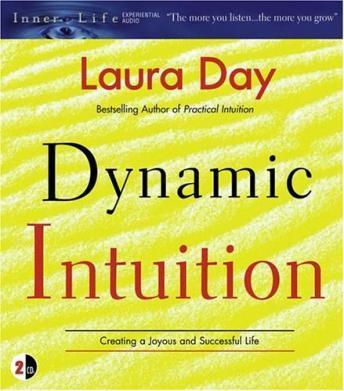 Duration:
1 hours 59 minutes
Summary:
BESTSELLING AUTHOR OF PRACTICAL INTUITION LAURA DAY HELPS YOU UNLEASH YOUR INTUITIVE POWER
In this original audiobook, Laura Day has designed a series of guided experiences that helps you strengthen your innate ability to access knowledge, and create a future for yourself filled with success, power, and boundless joy. Laura's sessions focus on preparing your unconscious for change, physical healing, mental healing and spiritual healing.
Dynamic Intuition includes Inner Awakening, a companion musical reflection CD, which will provide a soothing harmonious foundation for your inner experiences, drawing you easily into states of deep insight, clarity of mind, and inspiration.
As with all InnerLife audio programs, Dynamic Intuition offers you guided one-on-one sessions with leading experts in the field of personal growth. You will gain more valuable insight every time you listen.
Genres: