Explorers in Dinosaur World
Unabridged Audiobook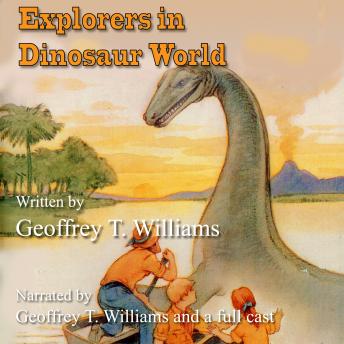 Duration:
0 hours 30 minutes
Summary:
Don't let the lush jungles, unspoiled beaches, and rugged cliffs fool you. Dinosaur World's newest attraction is home to the most dangerous animals in the park.
Peter Wynne and his young sister Wendy win a contest and get to spend an entire weekend on the island of Pangea before it opens to the public. But getting there, and getting back safely, could present problems. First their boat breaks down as they and their guide are crossing Dinosaur Sea, and they have to find a way to escape the giant elasmosaur looking for something more filling than a few ducks to eat. And then there's the snarling pack of razor-clawed deinonychus blocking their path.

There's plenty of adventure, danger, fun, and solid science, around every turn.
Genres: