Fatal Frost: DI Jack Frost series 2
Abridged Audiobook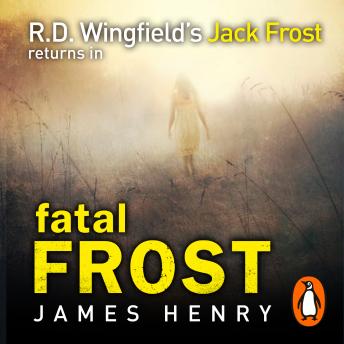 Duration:
3 hours 40 minutes
Summary:
May, 1982. Britain celebrates the sinking of the Belgrano, Jimmy Savile has the run of the airwaves and Denton Police Division welcomes its first black policeman, DS Waters - recently relocated from East London.

While the force is busy dealing with a spate of local burglaries, the body of fifteen-year-old Samantha Ellis is discovered in woodland next to the nearby railway track. Then a fifteen-year-old boy is found dead on Denton's golf course, his organs removed.

Detective Sergeant Jack Frost is sent to investigate - a welcome distraction from troubles at home. And when the murdered boy's sister goes missing, Frost and Waters must work together to find her . . . before it's too late.


David Jason has been a household name for over 20 years with roles as Pa Larkin in The Darling Buds of May, Granville in Open All Hours and loveable rogue Del Trotter in Only Fools and Horses. His most memorable role is that of Detective Inspector Jack Frost in the award-winning drama, A Touch of Frost, of which he is also executive producer.
Genres: