First Frost: DI Jack Frost series 1
Abridged Audiobook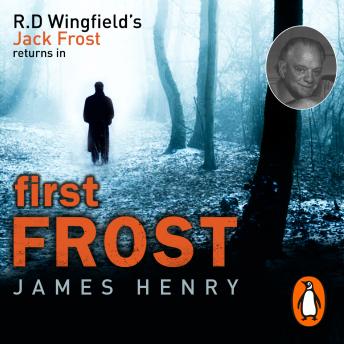 Duration:
3 hours 0 minutes
Summary:
It's the early 1980s - Britain is in recession, the IRA is becoming increasingly active, and a case of rabies has just been reported in a neighbouring county.

Detective Sergeant Jack Frost, now in his early forties, is working under his mentor and inspiration Detective Inspector Bert Williams. But when DI Williams fails to turn up for work, DS Frost is temporarily put in charge of a sensitive investigation into a missing twelve-year-old girl.

Julie Hudson has recently been snatched by a man from a department store changing room. And to add to this a gang of youths is terrorising a housing estate, a baby is mauled in broad daylight, the body of a blind man is found in a canal, a sex game has gone fatally wrong - and there's still no sign of Bert Williams.

As Frost moves from case to case, he seems to be the only person seriously trying to locate DI Williams. And then his boss's dead body is found, and things get a whole lot more complicated...
Genres: