The Four Horsemen of the Apocalypse
Unabridged Audiobook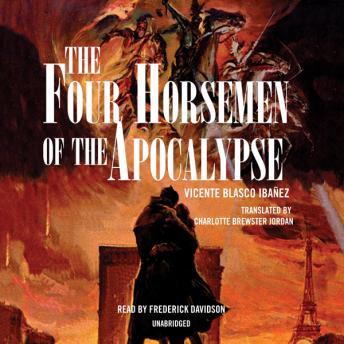 Duration:
14 hours 56 minutes
Summary:
From the pen of this famous Spanish author comes a magnificent and searching study of human beings in time of war.

Julio Desnoyers, a wealthy young Spanish American, tries to escape the dirt, blood, and horror of World War I. Why should he fight on foreign soil for a country that is his father's land and not his own? But everywhere he turns, war and its ravages follow Julio, changing everything. His lover Marguerite no longer desires their old life of abandoned intimacy, and his father has no use for his cowardly, profligate son.

When Julio finally decides to fight, the world and his family know him for a different man.
Genres: