Full Exposure
Abridged Audiobook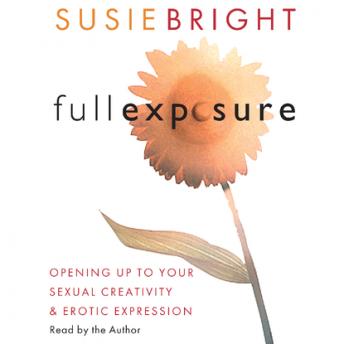 Duration:
3 hours 1 minutes
Summary:
Hailed by Utne Reader as 'a visionary' and the San Francisco Chronicle as 'the X-rated intellectual,' Susie Bright is indisputably the sexpert of our times. Now, in a frank and intimate look at our own erotic experience, she delves into the most personal aspects of sex and shows us how our sexual passion can be a source of creativity and inspiration.Bright explores some of the most complex questions about sexuality today, including:

- How can we come clean about our true desire?- What are the real differences between men's and women's sense of the erotic?- Why is it so threatening to consciously address sexual desire in the first place?- How can articulate erotic expression make us better lovers and, more important, better people?
Bright concludes with an 'erotic manifesto' that is a call for everyone to reclaim sexuality, cast off sexual shame and overcome repression.
Genres: