H Is for Hawk
Unabridged Audiobook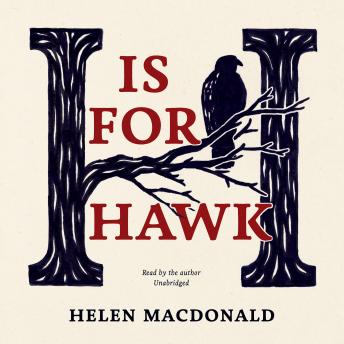 Duration:
11 hours 9 minutes
Summary:
When Helen Macdonald'sfather died suddenly on a London street, she was devastated. An experiencedfalconer captivated by hawks since childhood, she'd never before been temptedto train one of the most vicious predators: the goshawk. But in her grief, shesaw that the goshawk's fierce and feral anger mirrored her own. Resolving topurchase and raise the deadly creature as a means to cope with her loss, sheadopted Mabel and turned to the guidance of The Once and Future King author T. H. White's chronicle The Goshawk to begin her journey into Mabel's world. Projectingherself "in the hawk's wild mind to tame her" tested the limits ofMacdonald's humanity.

By turns heartbreaking andhilarious, this book is an unflinching account of bereavement, a unique look atthe magnetism of an extraordinary beast, and the story of an eccentric falconerand legendary writer. Weaving together obsession, madness, memory, myth, andhistory, H Is for Hawk is adistinctive, surprising blend of nature writing and memoir from a very giftedwriter.
Genres:
1 of 1 people found this review helpful.

1 of 1 people found this review helpful.