Hattie Brown versus the Red Dust Army
Unabridged Audiobook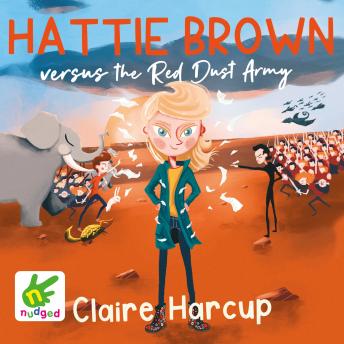 Duration:
7 hours 39 minutes
Summary:
When a pangolin bursts out of Hattie Brown's kitchen fridge, it comes with a warning: Somewhere-Nowhere is in the most danger yet.

Once again, Hattie finds herself returning to save the whimsical world - but with Arthur nowhere to be found, and her mum now dangerously involved, can Hattie rescue everyone in time? And will the true Nimbus ever be revealed?

As Lord Mortimer's rule pushes the magical realm to its breaking point, Hattie and her new friends must come together or risk losing the world they love entirely.
Genres: