Hidden Defendant: A Harper Ross Legal Thriller
Unabridged Audiobook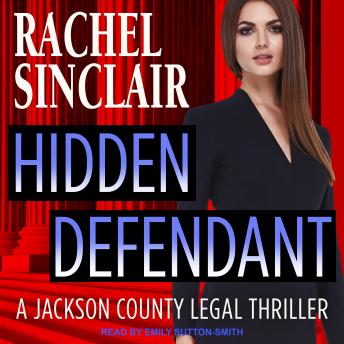 Duration:
9 hours 55 minutes
Summary:
A murdered priest. A defendant with disassociative identity disorder. He might have killed the priest, and if he did, it will devastate Harper. Because he's her uncle.

Harper's uncle, Jack Calhoun, has been charged with murdering a priest. Jack has no idea if he killed the priest or not. All that he knows is that he woke up in the rectory, holding a knife, with a priest covered in blood at his feet.

It soon becomes apparent that Jack is not who he seems. He's not the man who Harper grew up with. He's become something else. Somebody else. It's possible that he really killed Father Malone-Harper must come to terms with this reality.

As Harper gets further into the case, she's never quite sure exactly what happened. She doesn't want to believe that her beloved uncle would be capable of such a crime.

All signs point to Jack as the murderer.

Did he do it?
Genres: