Hope to Die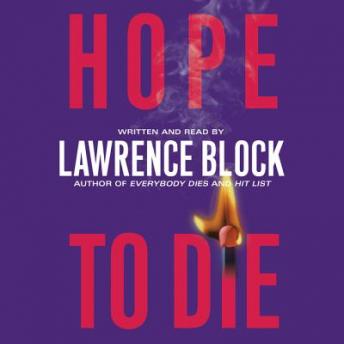 Duration:
5 hours 20 minutes
Summary:
Twenty-five years ago Mystery Writers of America Grand Master Lawrence Block introduced his acclaimed unlicensed private investigator to the New York crime scene. Today Matt Scudder remains one of the most complex, richly human protagonists in noir fiction as he pursues a faceless adversary with a unique talent and taste for murder.

When Byrne and Susan Hollander are killed in a brutal home invasion, the whole city catches its collective breath. A few days later the killers turn up dead behind a locked door in Brooklyn. One has killed his partner, then himself. The city sighs with relief. The cops close the case.

Matt and Elaine Scudder were in the same room with the Hollanders hours before their deaths. In spite of himself, Scudder is drawn to the Hollander case. The closer he looks, the more he senses the presence of a third man, a puppet master who manipulated his two accomplices, then cut their strings when he was done with them.

The villain who looms in the shadows is one of Block's most inspired creations, cold and diabolical, murdering for pleasure and profit. Nobody but Scudder even suspects he exists—and he's not done killing.

He's just getting started. . . .
Genres: