How Can I Love Church Members with Different Politics?
A free trial credit cannot be used on this title.
Unabridged Audiobook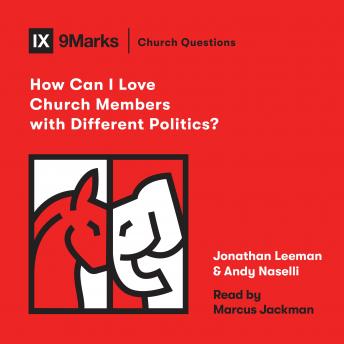 Duration:
0 hours 57 minutes
Summary:
What should church members do when they disagree on political issues? In this short volume, readers will discover that the gospel creates unity amid diversity, not uniformity, as they learn how to engage with those who disagree on political issues. Part of the 9Marks Church Questions series.
Genres: