HOW TO DEAL WITH PERIODS IN A HEALTHY WAY: How to deal with periods problem in a healthy and safe way
A free trial credit cannot be used on this title.
Unabridged Audiobook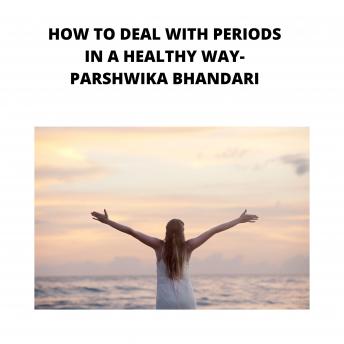 Duration:
0 hours 31 minutes
Summary:
In this audiobook, I am sharing my tips to deal with periods problems as how I am dealing with it being a female myself


, DISCLAIMER- I AM NOT A DOCTOR OR EXPERT IN THIS AREA, SO ALL MY TIPS ARE BASED ON MY OWN EXPERIENCES AND KNOWLEDGE SO FAR IN MY OWN FEMALE LIFE, SO LISTEN TO THIS BOOK, KEEPING THIS THING IN MIND, ALL TIPS ARE FROM NORMAL FEMALE PERSPECTIVE, AND IF YOU HAVE ANY MAJOR SERIOUS PROBLEMS REGARDING YOU PERIODS PLEASE CONSULT A DOCTOR CAUSE THEY ONLY CAN GIVE A BETTER AND RIGHT ADVICE.


So all these tips mentioned in the book are from my own personal experience and how I dealt with and how it's helping me, I hope it helps you too, but please keep in mind all these tips mentioned in the book may be applicable to you or may not because each individual is unique and their situation is also unique, si my tips don't guarantee anything.


But please give your feedback so that I can know this book is helpful to you or not.
Genres: