Hypnotic Gastric Band: Powerful Meditation to Lose Weight Quickly and Stop Emotional Eating through Self-Hypnosis and Positive Affirmations - Learn Hypnosis Secrets and Achieve your Dream Body
A free trial credit cannot be used on this title.
Unabridged Audiobook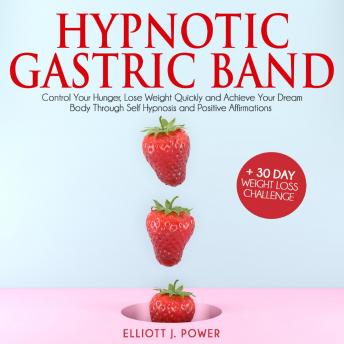 Duration:
3 hours 15 minutes
Summary:
Do you have an eating disorder that is out of control? Do you binge eat, constantly gain weight and find it impossible to stop? Are you ready to try anything to control it?

Sufferers who constantly eat and are unable to control it are placing their lives at risk. Obesity alone will cause huge issues but the knock-on effects of being overweight can be serious if they are not tackled properly. Losing weight is the first priority of course, but with so many fad diets doing the rounds it can be almost impossible to find one that works. There is another solution, however.

In this new book, Hypnotic Gastric Band, you will discover a new way to shed the excess pounds with information on:


- How to mentally prepare yourself
- How you can lose weight fast at home
- Burning fat quickly
- Weight loss affirmations
- How positive thinking can have a huge effect
- Tips on how to lose weight naturally
- The benefits of hypnosis over traditional diets
- How to diet successfully
- A guide for continued healthy living

And more...

Even if you have tried and failed to lose weight many times before, there is no reason why you cannot succeed eventually, and the Hypnotic Gastric Band is a book that contains great actionable advice that anyone can follow.

It's time to lose that weight once and for all, so click the 'Buy Now' button and you're already one step closer to a new and healthier you!
Genres: