Ian's Realm Saga Part 3: Rubies and Robbers
A free trial credit cannot be used on this title.
Unabridged Audiobook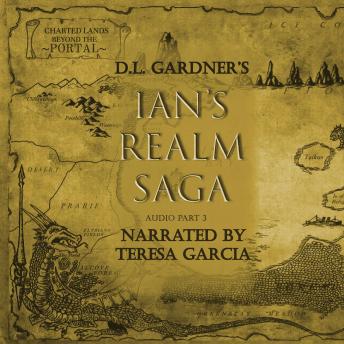 Duration:
6 hours 54 minutes
Summary:
'I will not let fear weaken us, not now' -says Ian as he dives into the cold waters of Moor Cove to find the escapees.

Ian has proven his abilities as a warrior and now the most dangerous battle begins, the battle against the power of evil. Ian must unravel the secrets of the mountain and discern whom his real enemy is, the enemy both without and within. He tackles with the twelve-year-old boy who seems to hold the fate of the entire Realm in his hands, and yet the pressing Songs of Wisdom call for compassion in his dealings. Ian leads his men in the fight against the powers of darkness. But he must also be willing to sacrifice everything he ever hoped to have in order to save those he loves.
Genres: