I'm Still Standing: From Captive U.S. Soldier to Free Citizen—My Journey Home
Unabridged Audiobook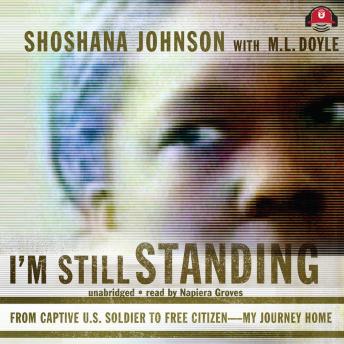 Duration:
8 hours 30 minutes
Summary:
Shoshana Johnson, America's first black female prisoner of war, shares the story of her capture and imprisonment in Iraq and her rescue.
On March 23, 2003, during Operation Iraqi Freedom, Johnson was in a convoy that was ambushed in the city of An Nasiriyah. Wounded, she and five fellow soldiers were captured and taken as prisoners of war. They were rescued by US Marines on April 13 and she returned to the US decorated and honorably discharged.
Now, after years of coming to terms with her story, Johnson recounts with full candor exactly what happened to her and her fellow soldiers during the twenty-two days of their captivity, which none of them have told because of a military gag order. Her perspective of the ambush is revealing and her insight into life as a female POW inspirational.
Genres: