Inca Mythology: A Concise Guide to the Gods, Heroes, Sagas, Rituals and Beliefs of Inca Myths
A free trial credit cannot be used on this title.
Unabridged Audiobook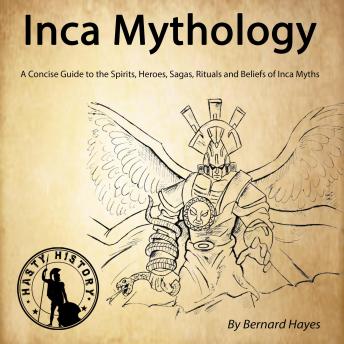 Duration:
1 hours 22 minutes
Summary:
This book is dedicated to exploring the gods and goddesses that the Incas on the American continent worshiped, and within the pages, you will find subtopics like:


- Historical background of the Inca empire before the colonists arrived
- The myths about creation, death, procreation, and more
- Strange gods and goddesses they worshipped - sometimes in brutal, macabre ways
- The polytheist Inca religion
- Child sacrifices and inhumane rituals as part of idol worship
- Typical elements that made up the Inca civilization

Inca mythology is intricate, complex, and the ideals behind their mythological beliefs were often intertwined with real-life events. This book will examine how both myth and fact contributed to the culture and traditions of the Inca and how these influences and some stories continue to live on throughout the centuries. 

Add this book to cart now.
Genres: