The Initiate Brother
Unabridged Audiobook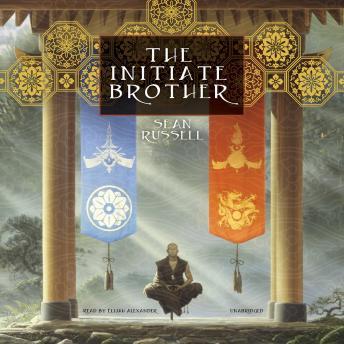 Duration:
16 hours 25 minutes
Summary:
Plague and warfare have swept across the Orient, ravaging the ancient kingdom of Wa, devastating the royal line, and leaving a new dynasty on the throne-a new emperor, Akantsu, filled with fear of all who might seek to wrest the empire from his grasp. Among those out of favor with the new liege is the Order of the Botahist Monks, whose mystical powers have enabled them to hold positions as spiritual advisors to the imperial court for nearly ten centuries.

But Emperor Akantsu fears none so greatly as he does Lord Shonto, the brilliant leader of the most important of the old families, whose influence could rally the great houses against the throne and whose adopted daughter, the beautiful and talented Lady Nishima, is the last surviving member of the old royal family.

Sent to be military governor of a northern border province long threatened by barbarian invaders, Lord Shonto knows he is being lured to his death. But Akantsu has underestimated his foe, for not only is Lord Shonto the greatest military genius of the age but he has with him a spiritual advisor from the Botahist order-a young man gifted with extraordinary martial arts skills and magical abilities, Initiate Brother Shuyun. And even Lord Shonto does not realize the true potential of this young monk. Only time will reveal that Shuyun's magical powers have not seen their equal in nearly a thousand years-not since the Perfect Master himself walked the paths of the empire.
Genres: