Keep the Home Fires Burning - Part Two - A Woman's Work...
Unabridged Audiobook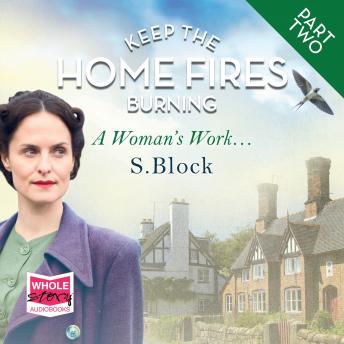 Duration:
3 hours 4 minutes
Summary:
1940, Great Paxford, Cheshire: In Britain's darkest hour, an extraordinary community of women strive to protect the Home Front. When a plane crashes in the village, every one of their lives will change forever. The women of Great Paxford are no strangers to hardship and the extraordinary power of what women can achieve when they work together. Can Frances, Sarah, Pat, Steph and the women of the WI survive their greatest challenge yet?
Genres: