Keto Diet for Beginners: A Guide to Lose Weight and Feel Amazing – Simple Low Carb Recipes (2019 Edition)
A free trial credit cannot be used on this title.
Unabridged Audiobook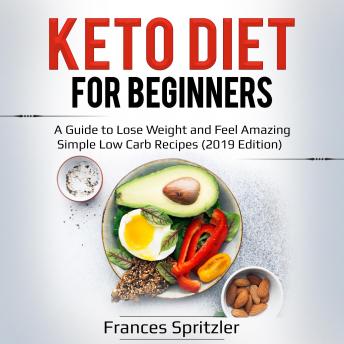 Duration:
1 hours 50 minutes
Summary:
If you have been going back and forth on the keto diet, then this is the book to convince you! Keto has become so popular because of the results it has produced. People have been able to lose excess weight and feel confident they are gaining other health benefits such as reducing their blood pressure, decreasing their cholesterol, and even preventing the onset of diseases like diabetes, heart disease, and neurodegenerative diseases. Not only that, people have noticed immediate results such as a boost in their energy level, better mental clarity and focus, and a better night's rest. No wonder keto has become so popular! It offers quick results that you can measure to keep you motivated and proud of your success!


With this book, we have given a detailed background on keto and exactly what you have to look forward to and how the body adjusts. The adjustment period can be a bit tough due to your body realizing the sudden decline in carbohydrates. Considering that carbs usually make up nearly 70% of our diet, adjusting it to around 5% is a big change! Your body may feel some symptoms dubbed 'the keto flu' as it adjusts, but motivate yourself that these symptoms won't last forever and soon you'll feel the results of keto! We have lots of tips to help you begin and maintain a keto diet including counting your macros, trying intermittent fasting, and incorporating light exercise into your routine. With tons of recipes, this book is all you need to take the first step! 
Genres: