Ketosis: How to Lose Belly Fat Safely and Quickly
A free trial credit cannot be used on this title.
Unabridged Audiobook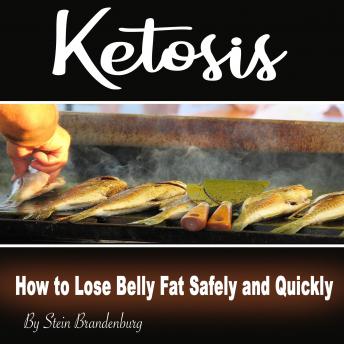 Duration:
1 hours 5 minutes
Summary:
What if you could lose considerable amounts of pounds in only a matter of weeks?

 

Maybe you have been having a problem with abdominal fat or just being slightly obese. Maybe it is more serious than you dare to admit. Well, fear not, my friend. The answer to your problem may be closer than you may think. The low-carb diet plan built upon ketogenic tactics is one of those diet plans that comes with many advantages and especially plenty of followers. People have shown outstanding before-and-after photos, without any bluffing or photoshopping them. The ketogenic diet has some curious requirements on its fans, but if followed word for word, it can grow into a big life-altering point. Prepare to read more pertaining to just some of the following points:

 

- The reason why people have become a lot more obese and what to do about it.

 

- Facts about what the ketogenic diet plan has meant for others, and what it can do for you.

 

- Carb-less meals that you need to keep away from and fats you can find in particular super-healthy food items.

 

- The best food choices to include in your ketogenic life, while remaining in ketosis.

 

- Ways in which you can easily start to lower carb quantities and concurrently, thrive on healthy fats.

 

- And also additional subtopics not being specified here.

 

I do not believe you really need any more inspiration to start checking out or listening closely to a book such as this. The topics promote themselves. They touch on different physical health elements everybody have to learn about. And today, that is going to be you.

 

Go on and click the button in that corner to buy it.
Genres: