Kill Code: Zero Day Trilogy: Book 1
A free trial credit cannot be used on this title.
Unabridged Audiobook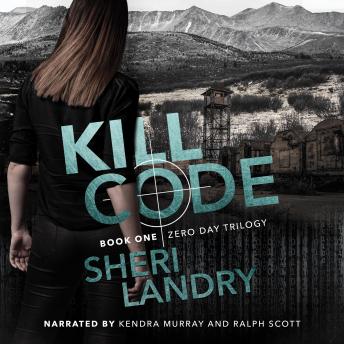 Duration:
8 hours 49 minutes
Summary:
** Silver Medal Winner: Best Mystery / Thriller E-Book, 2020 Independent Publisher Awards (IPPY Awards) **

When a hacker on the run is captured after 10 years, she has no choice but to recover the code she needs to stop an obsessed madman who has been hunting her but it is hidden in the one place she can't hack into, her own mind.

Hunted from both sides of the law, Jessa is a hacker in hiding in this chilling action-packed thriller that starts on the first page and never lets up. As secrets and missing memories slowly surface, not everyone will end up on the same side they started on.

Years of hiding taught Jessa to trust no one. Left to fend for herself after a violent attack a decade earlier killed her family, she's resorted to working highly illegal hacking contracts. But when she is captured by the man she thought had vanished, Jessa fears her former ally may have betrayed her.

Special Operations Agent Jack never got over the death of the woman he loved while working undercover. Horrified to learn she survived only to endure brutal torture at the hands of a vicious criminal mastermind, he worries he won't regain her confidence. But with a deadly rival closing in, the determined operative will have to pull out all the stops to protect her from more heartless violence.

Backed into a corner, Jessa is forced to place her faith in Jack to help her recover the suppressed memories key to nailing their mutual adversary. But with her deeply ingrained trauma, Jack fears it could cost her what's left of her sanity when the fine line between justice and vengeance blurs.

Will the damaged pair rise above a chasm of torment to take down a ruthless monster?

* Explicit Content Warning: Kill Code is a dark suspense containing a past recollection of the torture and assault of an adult female character.
Genres: